With the release of a new generation of MacBooks, a serious problem has emerged. You do not need to be an expert to anticipate the emergence of a huge number of accessories for the new MacBook. And since its main disadvantage is the lack of ports – it's easily fixed by USB-C hubs, we chose the top eight of them.
1. USB-C Digital AV Multiport Adapter – check the price
The long name hides the standard USB-C hub from Apple, which appeared simultaneously with the release of the new MacBook. Its functionality leaves much to be desired: only three ports (USB-C, HDMI and USB 3.0) – this is not what you want for a rather large price.
Features:
1 USB 3.0 port
1 HDMI video output
1 USB-C port
2. Anker USB-C to 4-Port USB 3.0 Hub – check the price
4-port hub by Anker is an inexpensive option for users of modern MacBooks and Ultrabooks based on Windows 10. It has only 4 USB 3.0 ports, but it's good for such a price and high quality of the aluminum body.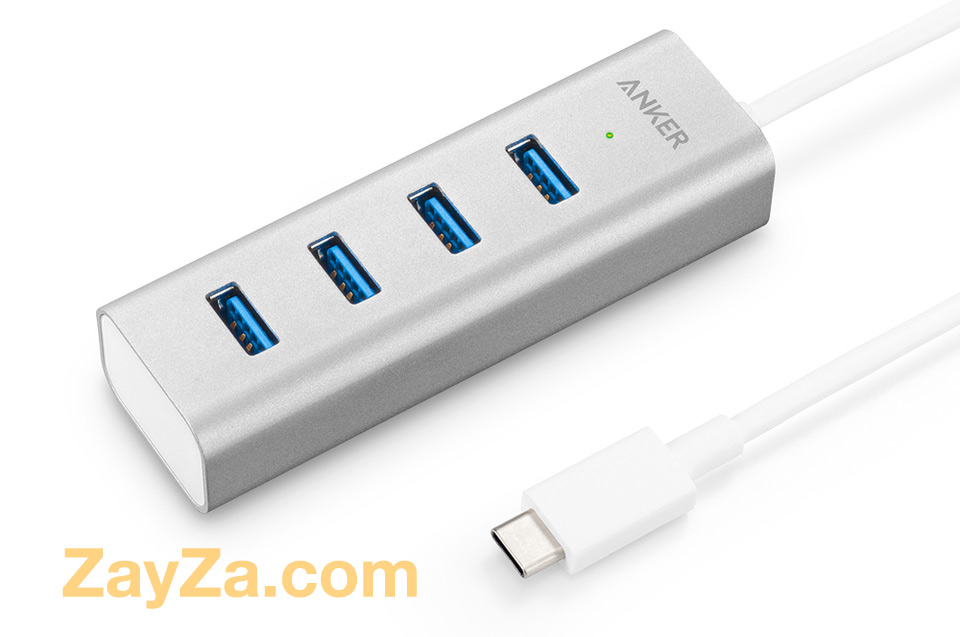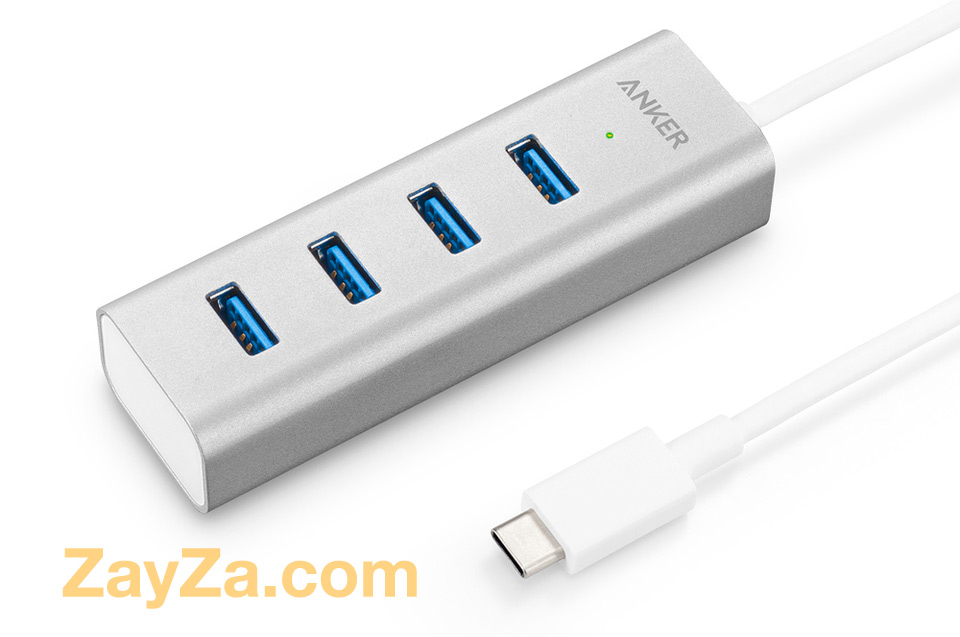 Features:
In case you need more ports and more power, there is one more solution from Anker:
3. Anker 4-Port USB-C Portable Data Hub – check the price
Unlike the previous hub, this one is good not by quantity, but by quality and functionality. It has 2 USB 3.0 ports, gigabit ethernet adapter, and USB-C power in. The case is made of aluminum, and the design is inspired by Apple products.
Features:
2 USB 3.0 ports
1 RJ-45 Gigabit Ethernet port
1 USB-C power input
4. Satechi Slim Aluminum Type-C Multi-Port Hub Adapter – check the price
In our opinion, this is one of the most interesting options. A thin, well-looking aluminum hub is offered in matching colors with a MacBook. This hub is very functional. It has two USB 3.0 ports,  USB Type-C pass-through port, and 4K HDMI (30 Hz) video output.
Features:
2 USB 3.0 ports
1 4K HDMI video output
1 USB-C port
5. Satechi Aluminum Type-C Pro Hub Adapter – check the price
This is a PRO version of the previous hub and difference is noticeable – it has more various ports and connects directly to MacBook without any wires!
There are only two colors: Silver and Space Grey. This product is All-in-one, it helps to work with data, video, SD and microSD cards, charges your devices, it basically fix all Apple mistakes 🙂
Features:
Thunderbolt 3 – up to 5k or 2x4k @ 60Hz video, up to 40Gb/s data speed

4k HDMI video output – 1080p @ 60 Hz up to 4k @ 30Hz

2 USB 3.0 ports
USB-C port
SD/Micro card reader
6. POPWOODS  Portable Type C adapter – check the price
Very portable device with great functionality. It has a connecting wire, but the adapter itself is a credit-card sized device: only 3.5×1.5 inches and weighs 0.11lb.
Speed is OK, but note, that it supports only 30Hz 4K HDMI video output, not 60Hz. PopWoods comes only in dark gray color.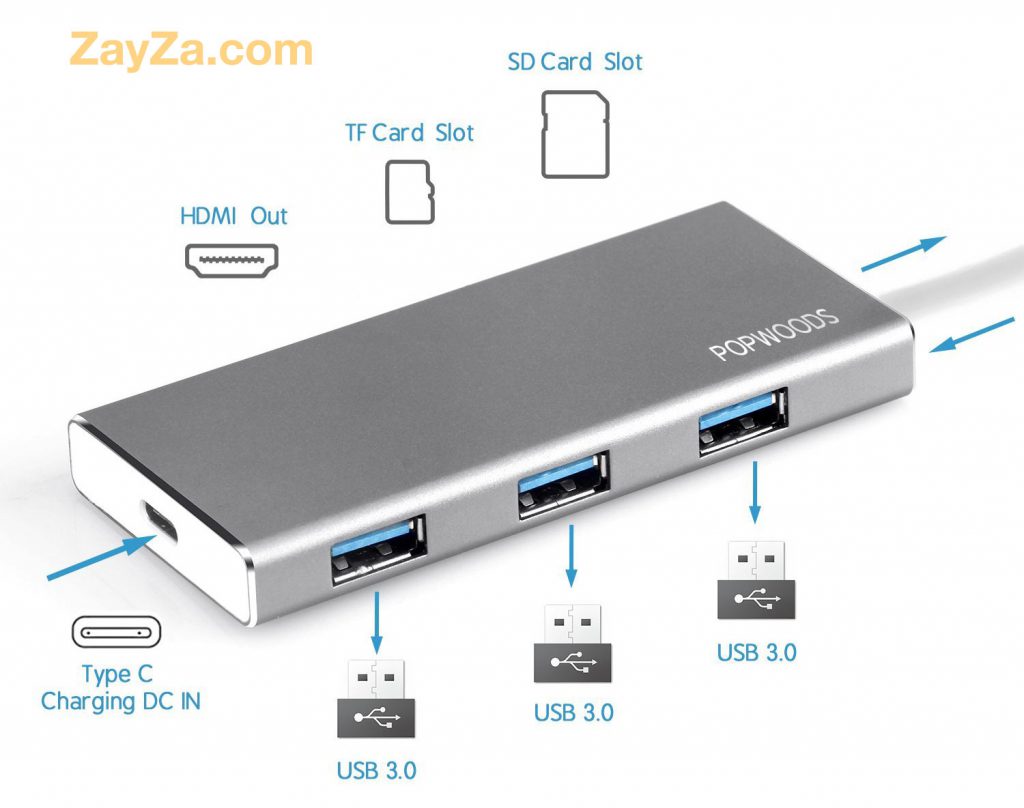 Features:
1  HDMI 2.0 video output,
3  USB 3.0 ports output,
1  Type C charging port DC in
1  TF card slot
1  SD card slot
As a bonus category, there are couple adapters with power bank feature. So you can charge your latest 13″ and 15″ MacBook while using it.
7. RAVPower 20100 Power Bank 20100mAh 30W USB-C hub – check the price
Users of the latest 2016-2018 13″ and 15″ MacBooks has an ability to charge their laptops not only using power outlet but using large capacity external batteries through USB-C ports.
RAVPower – one of the first power banks available on a market. You can charge and transfer data between MacBook simultaneously. It has special led bar that shows charge level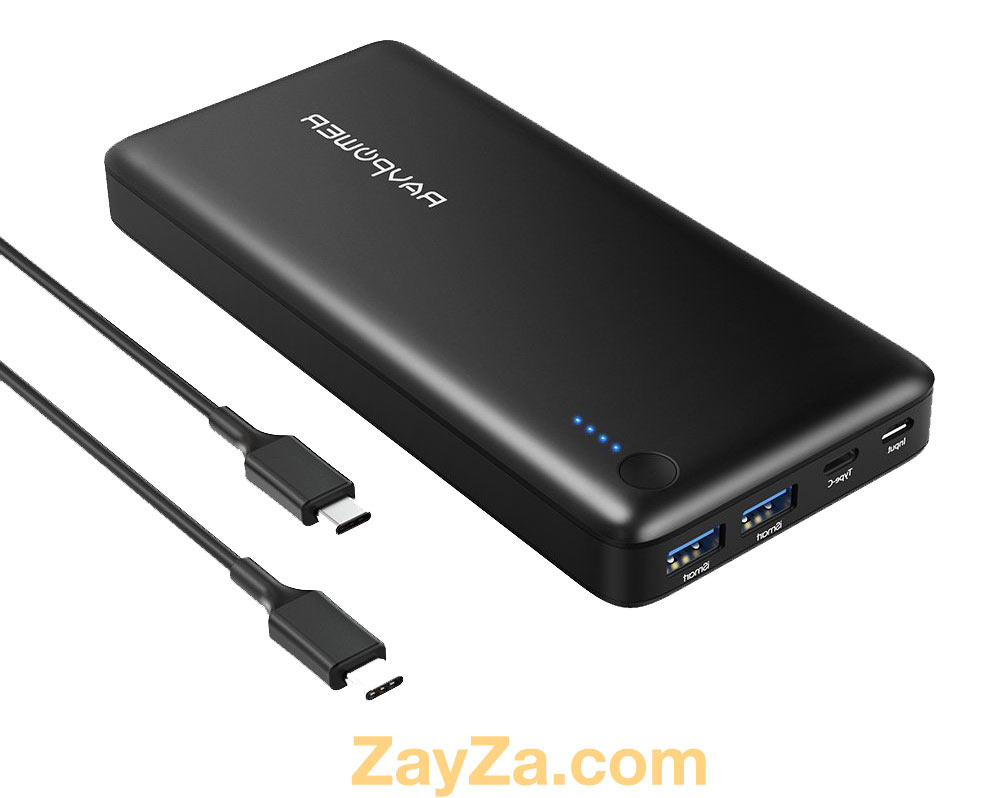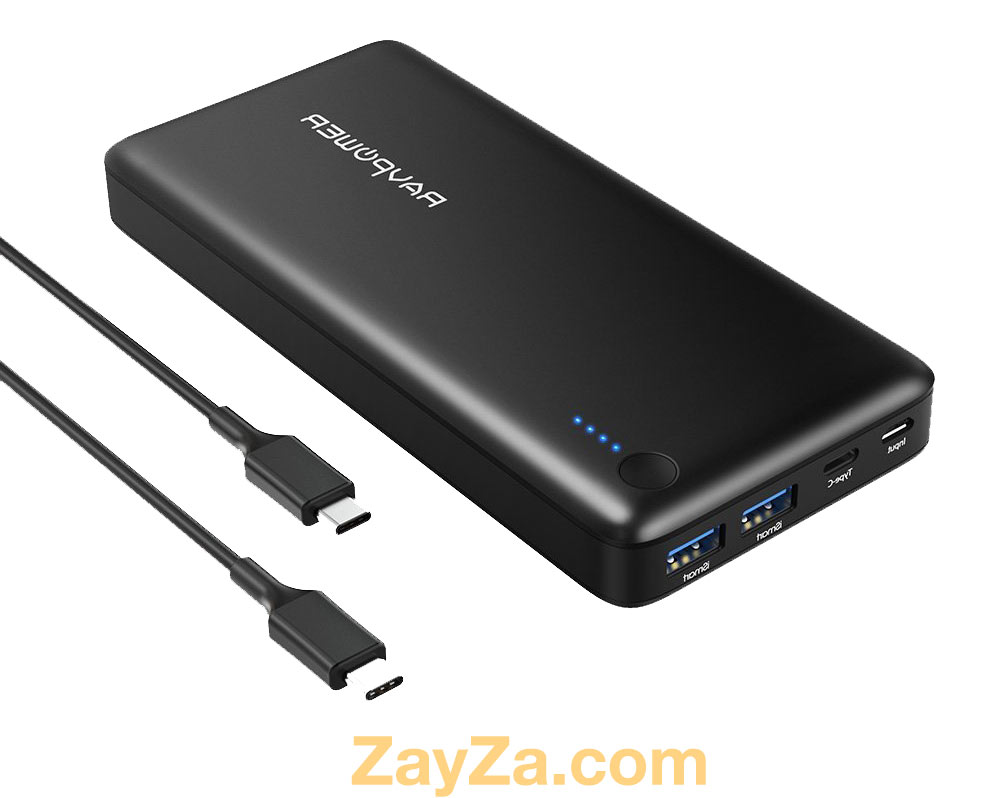 Features:
20100 mAh battery
2 USB 3.0 ports
1 USB-C port
1 micro USB input
8. Urbo PowerHub 6-in-1 Macbook Type-C Port Multiplier – check the price
Another one great hub for modern MacBooks. It has Apple-inspired case design and 5000mAh battery on board to power your devices, such as iPhone, iPad, MacBook and any Android device with standard charging cables. Urbo PowerHub has a power button and led indicator that shows remaining charge. Unlike the previous hub, this one features HDMI video output.
Features:
5000 mAh battery
3 USB 3.0 ports
4K HDMI video output
USB-C port
That's all! 8 great products – really there is plenty to choose from. Do not forget to buy one of indestructible lightning charge cables to complete the whole set 🙂