Updated September 2019
With the release of a new generation of MacBooks, a serious problem has emerged. You do not need to be an expert to anticipate the emergence of a huge number of accessories for the new MacBook. And since its main disadvantage is the lack of ports – it's easily fixed by USB-C hubs, we chose the top eight of them.
1. 
Satechi Aluminum Type-C Pro nHub Adapter
This is a PRO version of the previous hub and difference is noticeable – it has more various ports and connects directly to MacBook without any wires!
There are only three colors: Silver, Space Grey, and Rose Gold. This product is All-in-one, it helps to work with data, video, SD and microSD cards, charges your devices, it basically fixes all Apple mistakes 🙂
Features:
Thunderbolt 3 – up to 5k or 2x4k @ 60Hz video, up to 40Gb/s data speed

4k HDMI video output – 1080p @ 60 Hz up to 4k @ 30Hz

2 USB 3.0 ports
USB-C port
SD/Micro card reader
2. Anker USB-C to 4-Port USB 3.0 Hub
4-port hub by Anker is an inexpensive option for users of modern MacBooks and Ultrabooks based on Windows 10. It has only 4 USB 3.0 ports, but it's good for such a price and high quality of the aluminum body.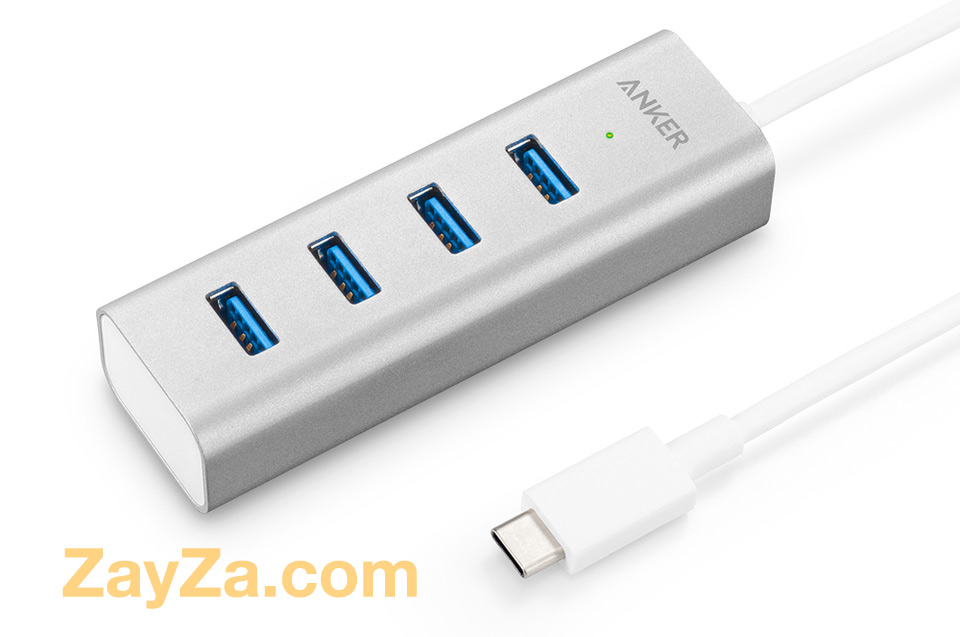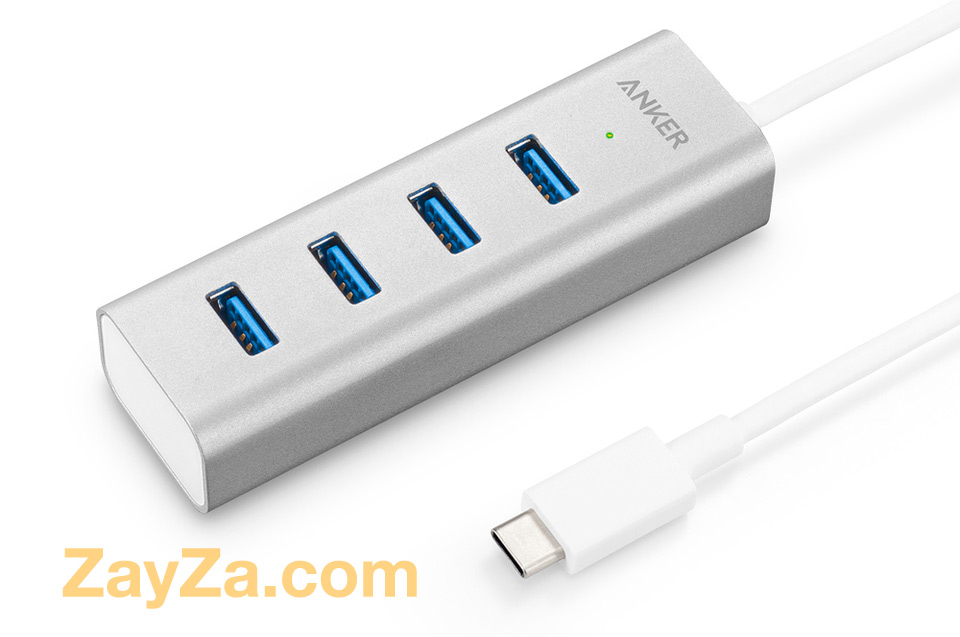 Features:
There is a newer version of this USB-C Hub, that comes in Space Grey color.
In case you need more ports and more power, there is one more solution from Anker:
3. Anker 4-Port USB-C Portable Data Hub
Unlike the previous hub, this one is good not by quantity, but by quality and functionality. It has 2 USB 3.0 ports, gigabit ethernet adapter, and USB-C power in. The case is made of aluminum, and the design is inspired by Apple products.
Features:
2 USB 3.0 ports
1 RJ-45 Gigabit Ethernet port
1 USB-C power input
4. USB-C Digital AV Multiport Adapter
The long name hides the standard USB-C hub from Apple, which appeared simultaneously with the release of the new MacBook. Its functionality leaves much to be desired: only three ports (USB-C, HDMI and USB 3.0) – this is not what you want for a rather large price.
Features:
1 USB 3.0 port
1 HDMI video output
1 USB-C port
5. 
Satechi Slim Aluminum Type-C Multi-Port Hub Adapter
In our opinion, this is one of the most interesting options. A thin, well-looking aluminum hub is offered in matching colors with a MacBook. This hub is very functional. It has two USB 3.0 ports, USB Type-C pass-through port, and 4K HDMI (30 Hz) video output. It comes in Silver, Space Grey, Gold, and Rose Gold colors
Features:
2 USB 3.0 ports
1 4K HDMI video output
1 USB-C port
As a bonus category, there are a few adapters with power bank feature. So you can charge your latest 13″ and 15″ MacBook Pro while using it.
6. 
Anker PowerCore+ 26800 PD
This Anker Power Bank is almost perfect for MBP and MacBook Air. It can charge your laptop, USB-C smartphone, iPhone and even Nintendo Switch simultaneously! Anker PowerCore+ has 26,800mAh capacity and comes with 30W wall charger, so you can get rid of other chargers in your bag. Unfortunately, it does not support high-speed charging for MacBook Pro, Samsung W700, Lumia 950, or Motorola Z Force Droid Edition.
Features:
26800 mAh battery
2 USB 3.0 ports
30W USB-C Wall charger
1 USB-C port
Micro USB cable
USB-C to USB-C cable
7. 
RAVPower 20100 Power Bank 20100mAh 30W USB-C hub
Users of the latest 2016-2018 13″ and 15″ MacBooks has an ability to charge their laptops not only using power outlet but using large capacity external batteries through USB-C ports.
RAVPower – one of the first power banks available on a market. You can charge and transfer data between MacBook simultaneously. It has special led bar that shows charge level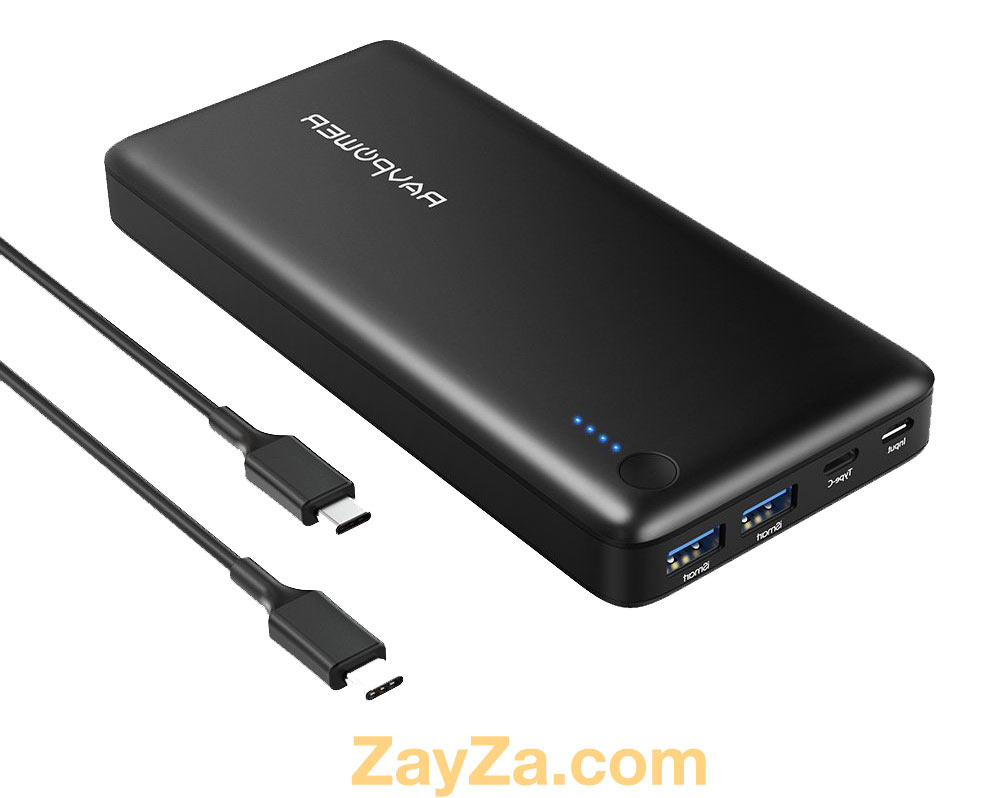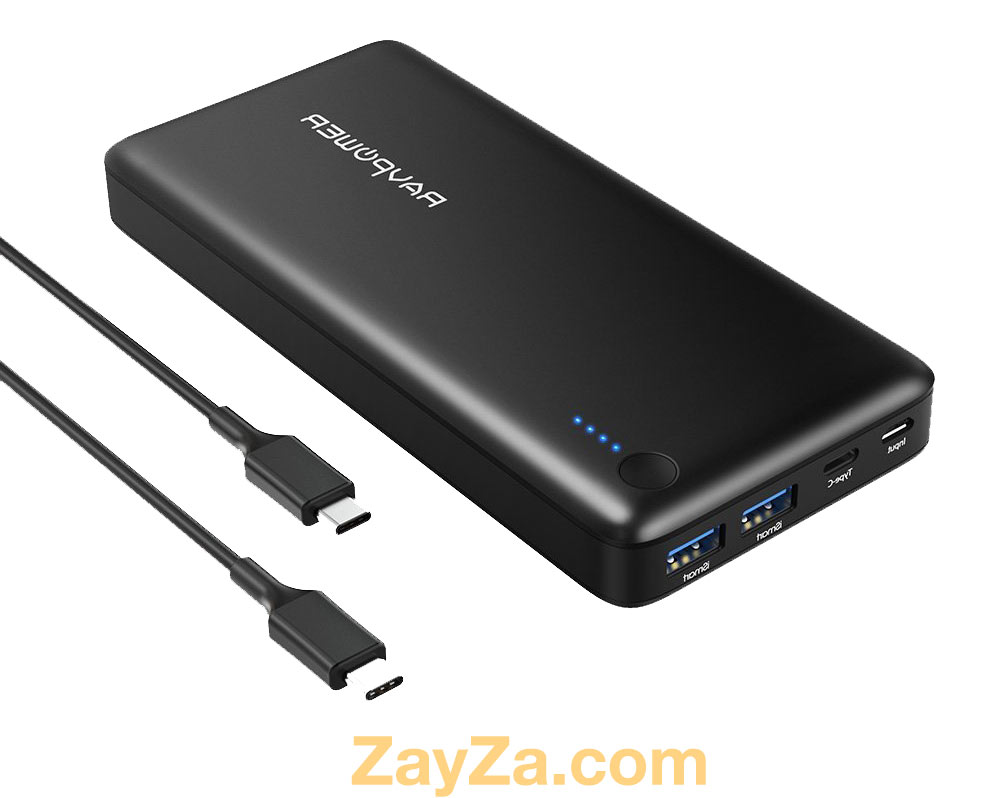 Features:
20100 mAh battery
2 USB 3.0 ports
1 USB-C port
1 micro USB input
8. Urbo PowerHub 6-in-1 Macbook Type-C Port Multiplier
Another one great hub for modern MacBooks. It has Apple-inspired case design and 5000mAh battery on board to power your devices, such as iPhone, iPad, MacBook and any Android device with standard charging cables. Urbo PowerHub has a power button and led indicator that shows remaining charge. Unlike the previous hub, this one features HDMI video output.
Features:
5000 mAh battery
3 USB 3.0 ports
4K HDMI video output
USB-C port
That's all! 8 great products – really there is plenty to choose from. Do not forget to buy one of indestructible lightning charge cables to complete the whole set 🙂