Updated August, 2019
The fragility of cables for the iPhone is annoying. Wires are torn even by the neatest owners and sooner or later the question of replacement arises. The cost of original accessories by Apple surprises. Here are the top 7 most indestructible alternatives:
1. Anker PowerLine+ II Cable — one of the most popular charging cables — check the price
The first in the list and the first, according to experts. This is a really cool Lightning cable at an affordable price, which was chosen by over 10 million users. It quickly charges the phone, quickly transfers data. The cable is made of bullet-proof aramid fiber. The stress points on the ends withstand more than 5,000 bends, that is, they are much more durable than similar products.
The colors do not disappoint you: black, red, silver and gold.
2. Native Union Belt Cable XL – Check the price
Convenient 10ft fabric braided cable with a special leather strap for fixing. Not tangled when carrying. It has a limited lifetime warranty and tested to hold more than 10000 bends, wich is 6 times more than original Apple cables.
3. Belkin MIXIT DuraTek Lightning Cable – Check the price
Cable from Belkin – a well-known manufacturer of accessories for Apple devices. The cable is of medium length (4 ft), available in three colors: gold, silver and black. The DuraTech series is reinforced with aramid fibers and wrapped in a fabric braid.
This cable is made of Industrial-Grade Flexible High-Strength Steel. The manufacturer calls this product "Toughest Cable on Earth" and states, that it is "Human Proof, Pet Proof, Everything-Proof".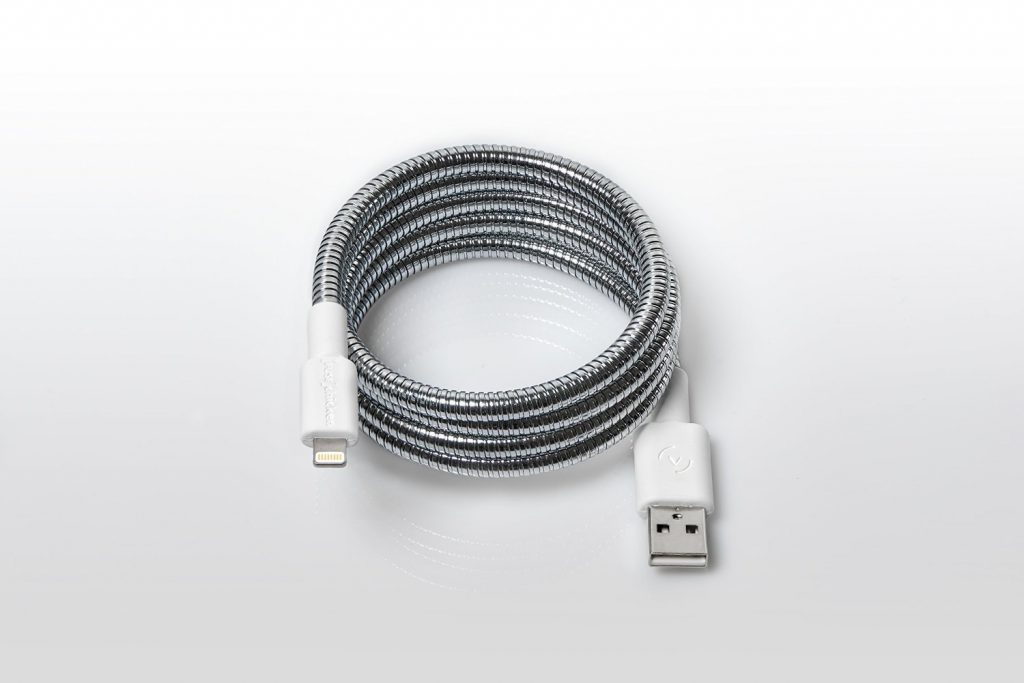 The producer recorded a video where the Lightning cord sustains the weight of an adult, the chainsaw, and another sophisticated bullying. This video shows extreme tests, but this cable could survive normal everyday use. MFI+ certified this most durable iPhone charger holds over 10000 bends and extreme bend angles.
This iPhone charging cable comes with a lifetime warranty, so Zus company does not worry about the longevity of its products. The cord is protected against accidental splitting and wear and tear by the aerospace and military-grade aramid fiber. It could handle 5000 more bends than popular Belkin lightning cable.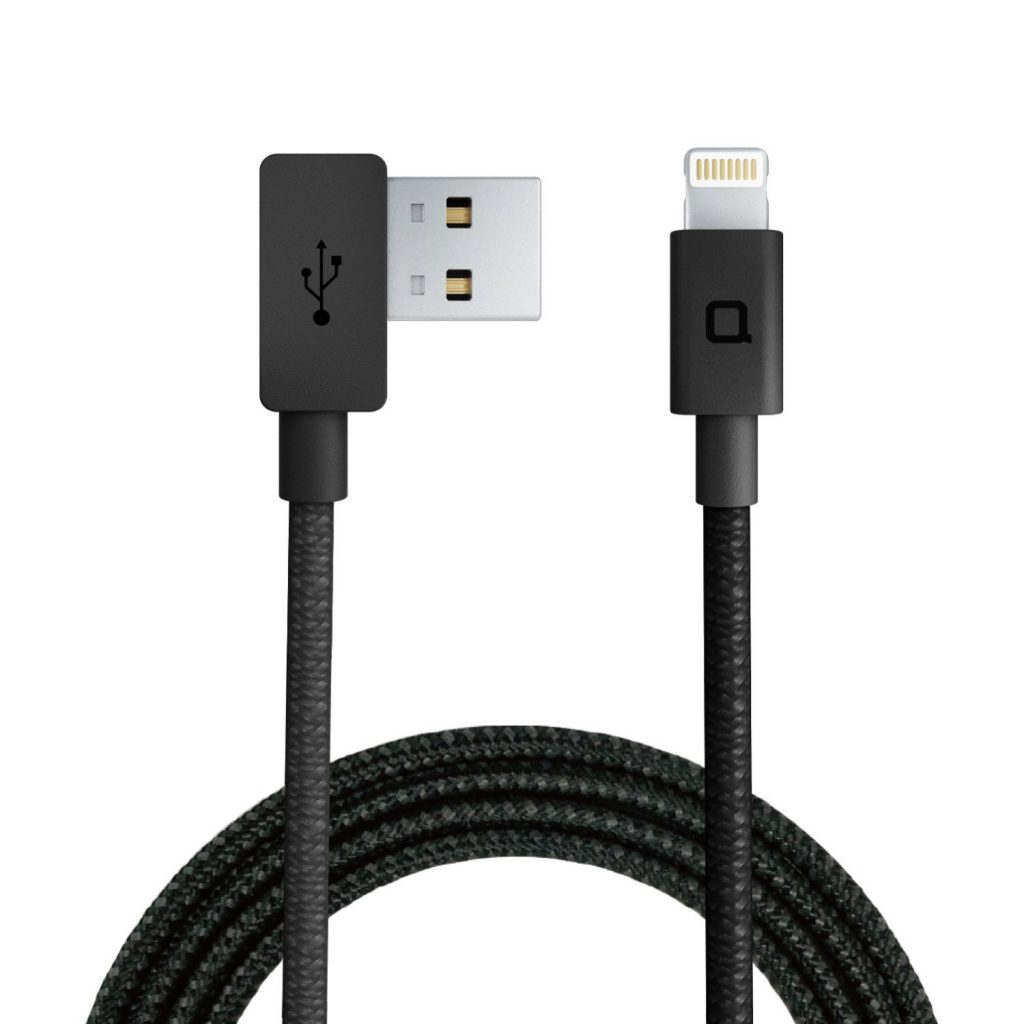 There is one more cool feature. This cable has a 90-degree USB-port option, so it could be more convenient for someone.
6. Snakable Apple Certified MFI Lightning Armored Charging Cable – Check the price
And last on our list, but definitely not last by quality is Snakable Cable. Weird looking ends are made of heavy-duty plastic and equipped with patented rotating joints, that could sustain hundreds and thousands bends without falling apart. And don't worry – this cable's slim connectors are fit almost all protective cases.

The cord is protected by woven steel and layer of aluminum to add strength and reduce electromagnetic interference. Snakable gives you 3-year replacement warranty.
The cable comes in multiple colors – black, white, orange, red, green and its length is 4 feet.