Updated May, 2020
The fragility of cables for the iPhone is annoying. Wires are torn even by the neatest owners and sooner or later the question of replacement arises. The cost of original accessories by Apple surprises. Here are the top 11 most indestructible alternatives:
1. Anker PowerLine+ II Cable — one of the most popular charging cables — check the price
The first in the list and the first, according to experts. This is a really cool Lightning cable at an affordable price, which was chosen by over 10 million users. It quickly charges the phone, quickly transfers data. The cable is made of bullet-proof aramid fiber. The stress points on the ends withstand more than 5,000 bends, that is, they are much more durable than similar products.
The colors do not disappoint you: black, red, silver and gold. Also, you can choose between three length options of this cord: 3ft, 6ft and 10ft.
Not long ago, a new, third version of this cable appeared, see the review below.
2. Titan Power cable/Mcdodo charging cable – Check the price
I am often asked to write about cables of the Auraglance brand and here is what I managed to find out. You could see these cables on the Auraglance.com website. The strangest thing they write on the site is that it is a copy of the Spartan cable. I did a research and found a brand called Mcdodo that really makes these cables and they cost just a little more than a copy.
This model can be considered classic and the most popular at the moment. It has many positive reviews. In this case, this is a 2-pack 90-degree lightning cable, which also comes with a bag for an iPhone. Another name for these wires is Titan Smart Cable. The only difference was the blue color of the LED instead of green, but now they are completely the same. If you're looking for what is considered REAL Titan Smart cable (or Titan Power cable) – check Fuse Chicken cable below.

The cable is 6 feet long, it fits any iPhone or iPad with a lightning connector.
This nylon-braided cord with aluminum casing has tested for 5000+ bends. 90-degree design is very comfortable for gaming. Green LED has two modes – bright mode and less bright night mode. Also, Mcdodo offers free replacement sent out in 24H or full refund within 12 months, which is very promising.
3. Nomad Kevlar Lightning Cable – Check the price
Now would be a good time to move on to a really tough cable. The Nomad brand, if you look closely at their website, creates a lot of quality gadgets and accessories for travelers and everyday use: cases, straps for Apple Watch, cables, and even a leather mouse pad.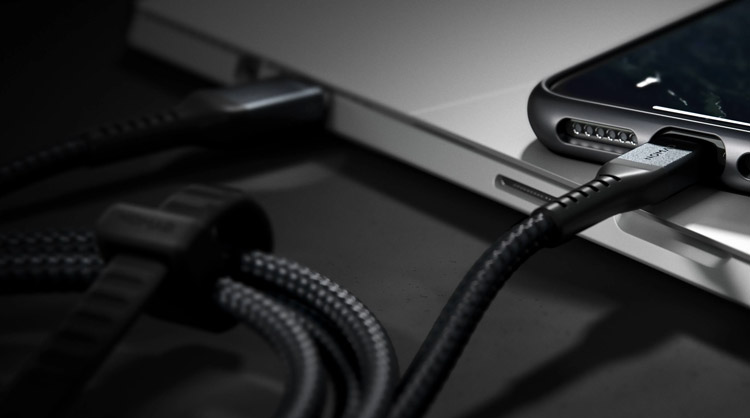 Nomad Kevlar Lightning Cable, as its name suggests, offers us the unique properties of Kevlar material both on the outside and inside. The central thread is made of this material, which gives additional tearing strength, and the braid is also made of Kevlar for resistance to multiple bends.
When you hold this cable in your hand, you notice how thick it is than other products on the market and in our review. That's because of its multi-layered structure. 20AWG wires are used for fast charging, which means that each of them can pass up to 1.5 amps, and there are 3 of them in any lightning cable. Also, instead of standard foil, metal braiding for electromagnetic shielding is used.
Not only is it difficult to tangle such a thick cable, but the manufacturer has also provided a very large and reliable silicone tie for tying the cord.
Connectors are made of metal alloy, they are very strong. Lightning connector is very large, you need to be careful, it may not fit all the covers.
There are two options for lengths – 1.5 and 3 meters.
4. Anker Powerline+ III Lightning to USB-A Cable – Check the price
The new, third version of one of the most popular cables on the market – Anker Powerline+ III has changed its design and internal structure. The connectors, made of scratch-proof stainless steel, now look more sophisticated.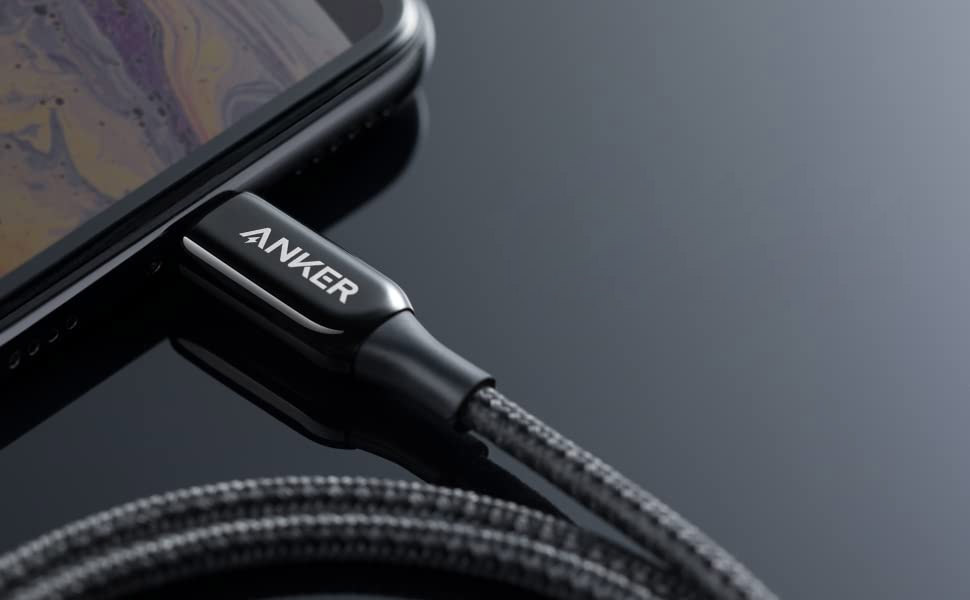 The Lightning connector has become more reliable, in response to complaints from some owners of the previous version (although we think the complaints were about poor quality copies).
The wire in nylon braiding can now withstand 35,000+ bending and 175lb of load and Anker still offers a lifetime warranty. And of course, the wire is Apple certified.
So far, the manufacturer has offered 3-foot and 6-foot versions in only one color – black.
5. Native Union Belt Cable XL – Check the price
Convenient 10 ft fabric braided charger with a special leather strap for fixing. Not tangled when carrying. It has a limited lifetime warranty and tested to hold more than 10000 bends, which is 6 times more than original Apple cables.
6. Belkin MIXIT DuraTek Lightning Cable – Check the price
Cable from Belkin – a well-known manufacturer of accessories for Apple devices. The cable is of medium length (4 ft), available in four colors: gold, rose gold, chrome silver and black. The DuraTech series is reinforced with aramid fibers and wrapped in a fabric braid.
7. Fuse Chicken Titan Cable – most durable iPhone charger – Check the price
This cable is made of Industrial-Grade Flexible High-Strength Steel. The manufacturer calls this product "Toughest Cable on Earth" and states, that it is "Human Proof, Pet Proof, Everything-Proof".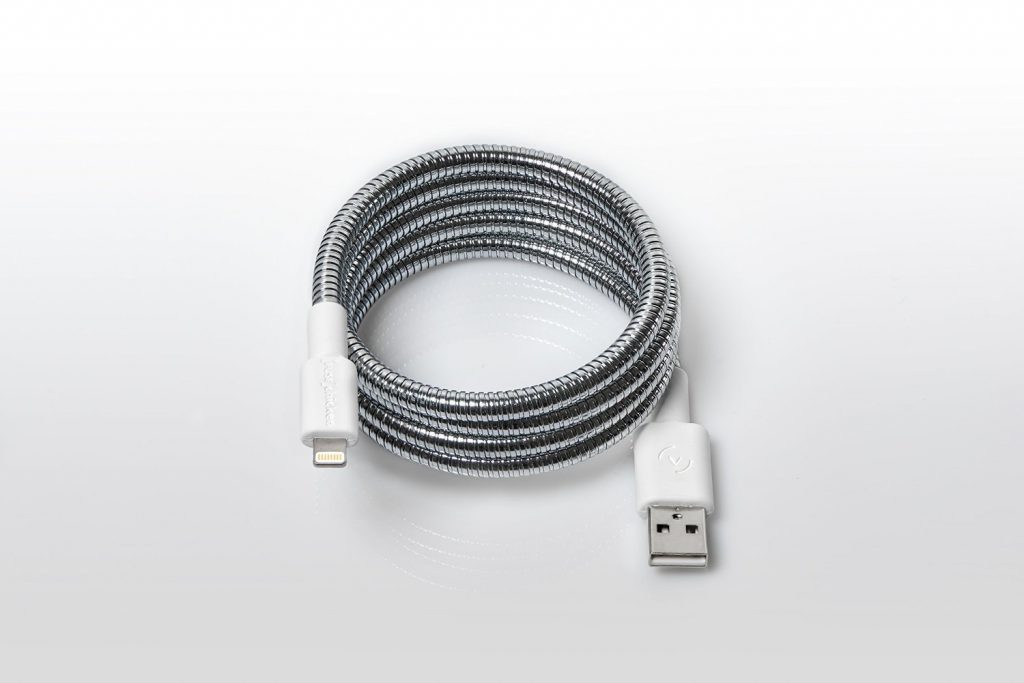 The producer recorded a video where the Lightning cord sustains the weight of an adult, the chainsaw, and another sophisticated bullying. This video shows extreme tests, but this cable could survive normal everyday use. MFI+ certified this most durable iPhone charger holds over 10000 bends and extreme bend angles.
8. Zus Kevlar Cable – iPhone Charger that won't break – Check the price
This iPhone charging cable comes with a lifetime warranty, so Zus company does not worry about the longevity of its products. The cord is protected against accidental splitting and wear and tear by the aerospace and military-grade aramid fiber. It could handle 5000 more bends than popular Belkin lightning cable.
There is one more cool feature. This cable has a 90-degree USB-port option, so it could be more convenient for someone.
9. Ventev ChargeSync Alloy USB Cable – Check the price
Ventev specializes in developing intelligent products for backup power systems. In addition to the great protective screens for the iPhone, the company has established the production of Lightning cables. Those have a stylish design with ultra-sleek Brushed aluminum housing and braided high-tensile cable wrap
The cable length is 10 feet.
Size matters! This MFI certified 4-ft charger cable encased in aluminum and shielded to reduce electromagnetic interference. The cable is very sturdy, so you can literally feel its durability. Ballistic nylon braiding was tested for 20,000 180-degree bends. Moshi offers a 10-year warranty.
You can choose from Silver, Titanium Gray, Red, Gold and Rose Gold colors.
11. Snakable Apple Certified MFI Lightning Armored Charging Cable – Check the price
And last on our list, but definitely not last by quality is Snakable Cable. Weird looking ends are made of heavy-duty plastic and equipped with patented rotating joints, that could sustain hundreds and thousands bends without falling apart. And don't worry – this cable's slim connectors are fit almost all protective cases.
The cord is protected by woven steel and layer of aluminum to add strength and reduce electromagnetic interference. Snakable gives you 3-year replacement warranty.
The cable comes in multiple colors – black, white, orange, red, green and its length is 4 feet.
MOS Spring cable has encased in anodized scratch-resistant aluminum ends and equipped with steel springs, that protect cord while it bends.
Cord covered with a woven jacket offering maximum protection. High-grade TPE polymer wraps the inner wires for even further protection but truly excels for its great flexibility.
So, this lightning cable is totally worth its money. Also, MOS offers a lifetime warranty on, so you can be confident about its durability.
13. Cacoy Apple Certified Lightning Cable – Check the price
Super long 10 ft MFI-certified nylon braided cable for almost all Apple devices. According to the owners, Cacoy Cable is slightly stiffer and heavier than the original. However, this is an insignificant cost for a long service life: the shell withstands over 5,000 bends.
Sturdy nylon braid and leather strap prevent tangling, and premium copper wire ensures fast charging and data sync.
Most reliable and durable lightning cables – Buyer's Guide
I have changed a dozen Lightning cables made by different manufacturers, most of which did not last a couple of months. Not disappointed in Apple's official decision, but left it only for home and office.
Apple MFi Certification
What is MFi?
Apple introduced the MFi certification program back in 2005. With it, manufacturers can get approval for the release of accessories for the company's mobile devices.
The MFi abbreviation stands for Made For iPhone/iPod/iPad for iPhone, iPod, iPad.
To pass the certification, the accessory manufacturer needs to fulfill a solid list of quality and reliability requirements.
At the same time, the process of obtaining a license differs depending on the authority of the company and the complexity of the device.


Companies that have registered MFi receive an exclusive opportunity to place the appropriate logo on the box with the product. It gives the user confidence in accessories quality.
Why choose MFi?
In the case of Lightning cables, MFi certification gives you confidence that the cable can be used to charge and synchronize the Apple device.
The fact that such an accessory is not just a cable with two plugs at the ends. Inside Lightning, there is a special chip that lets the iPhone, iPod, and iPad know that a reliable cord has been connected to the device.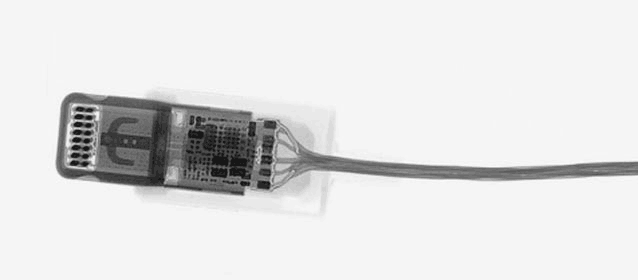 Manufacturers of uncertified solutions try to cheat this protection.
Sometimes they do, but more often the user meets the message "This accessory may not be supported" (or other, depending on the iOS version) – it can appear immediately or after weeks of use.
I recommend not to take risks and choose MFi. Such accessories are often more expensive, but they will not let you down at the most inappropriate moment.
How to choose the right Lightning cable?

There are a few things to look out for:
The shape of the cable. Over the years of using Apple mobile devices, I've come across two forms of Lightning cables: round and flat (or so-called noodles).
Manufacturers position the second option as an ideal solution so that the cable does not get tangled.
The material. The cable can be wrapped in plastic or rubber, textiles, leather, and even metal.
The first material is used by Apple itself. It just bursts after weeks and months of heavy use. That's why I don't recommend it.
Metal cables are not always convenient. They bend poorly, so they are inconvenient to carry in a bag or pocket.
I recommend looking at textile or leather options. These materials are elastic enough not to burst and give pleasure when used. They perfectly protect the "core" and do not get tangled.
Connective fasteners design
They should be long and flexible enough – that's the secret. The cable often bursts at the base of the short attachment. And the lack of flexibility exacerbates this process.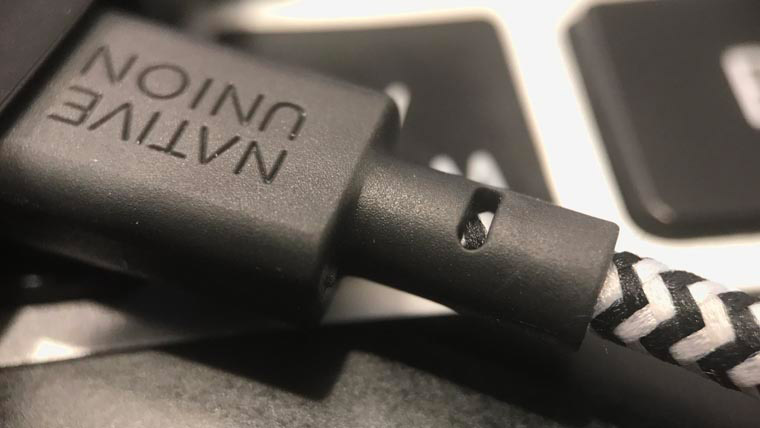 In this case, a special open hole with rounded corners is used on the fastening, which increases flexibility while maintaining elasticity and reliability.
Also, look for the quality of lightning and USB connectors. They should be monolithic, and not practically fall apart at strong pressing.
The length of the cable and its form factor
I don't like short cables, which are easy to carry but are hard to use. The reason is that if you connect your iPhone to a power supply or MacBook with them, you won't be able to use your smartphone while charging or syncing.
So it's best to choose 10 or 6ft options that are suitable for home or office and help out on the way.
There are also long cables of ten or more feet, as well as short 4-10 inches and even keyfobs or bracelets that turn into Lightning for charging and synchronization. Choose according to your needs.
More features
Some manufacturers of third-party Lightning cables attract potential buyers with some additional features of accessories.
These can be built-in micro-USB connectors for charging wireless headphones, Android smartphones, and other devices. But in my practice, there were no such certified MFi cables.
Conclusion:
Choose only cables that are MFi certified by Apple and don't even consider low-cost noname alternatives
don't listen to marketing gimmicks about the shape and thickness of the cable
Pay attention to cables with textile or leather braid, because the plastic bursts and the metal is not easy to use
Don't buy cables with flimsy connectors
Choose universal cables 3-6 feet long and look at other options only if you know exactly why you need them
pay attention to the additional features of the cables and the possibility of using them in scenarios that the manufacturer did not provide
Ok, that's it! I wish you happy charging! 🙂