The fragility of cables for the iPhone is annoying. Wires are torn even by the neatest owners and sooner or later the question of replacement arises. The cost of original accessories by Apple surprises. Here are the top 7 most indestructible alternatives:
1. Anker PowerLine Cable — one of the most popular charging cables — check the price
The first in the list and the first, according to experts. This is a really cool Lightning cable at an affordable price, which was chosen by over 10 million users. It quickly charges the phone, quickly transfers data. The cable is made of a bullet-proof aramid fiber. The stress points on the ends withstand more than 5,000 bends, that is, they are much more durable than similar products.
The colors do not disappoint you: black, white, gray, blue, red and blue.
2. ZYD Cable
Two nylon braided cables for the price of one is a great offer. According to the owners, ZYD Cable is slightly stiffer and heavier than the original. However, this is an insignificant cost for a long service life: the shell withstands over 4,000 bends.
Sturdy nylon braid prevents tangling, and premium copper wire ensures fast charging and data sync. The price for a set of two 6ft cables is  [amazon_link asins='B01JOKQ9BU' template='PriceLink' store='zayza0e-20′ marketplace='US' link_id='e0b5dd0b-cfd8-11e7-b35b-bb91611c0ecf']
3. Ventev ChargeSync Cable
Ventev specializes in developing intelligent products for backup power systems. In addition to the great protective screens for the iPhone, the company has established the production of Lightning cables. Those have stylish, flat design.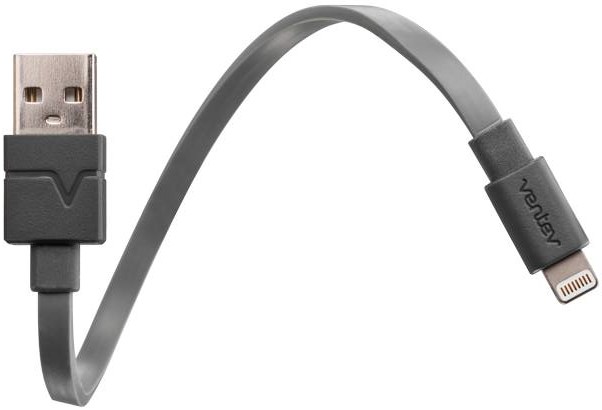 The cable length is only 6 inches, so it is ideal for use with a backup battery. Just in case you don't want to wear made-of-steel cable in your pocket beside your power bank 🙂 
4. Fuse Chicken Titan Cable
This cable is made of Industrial-Grade Flexible High-Strength Steel. The manufacturer calls this product "Toughest Cable on Earth" and states, that it is "Human Proof, Pet Proof, Everything-Proof".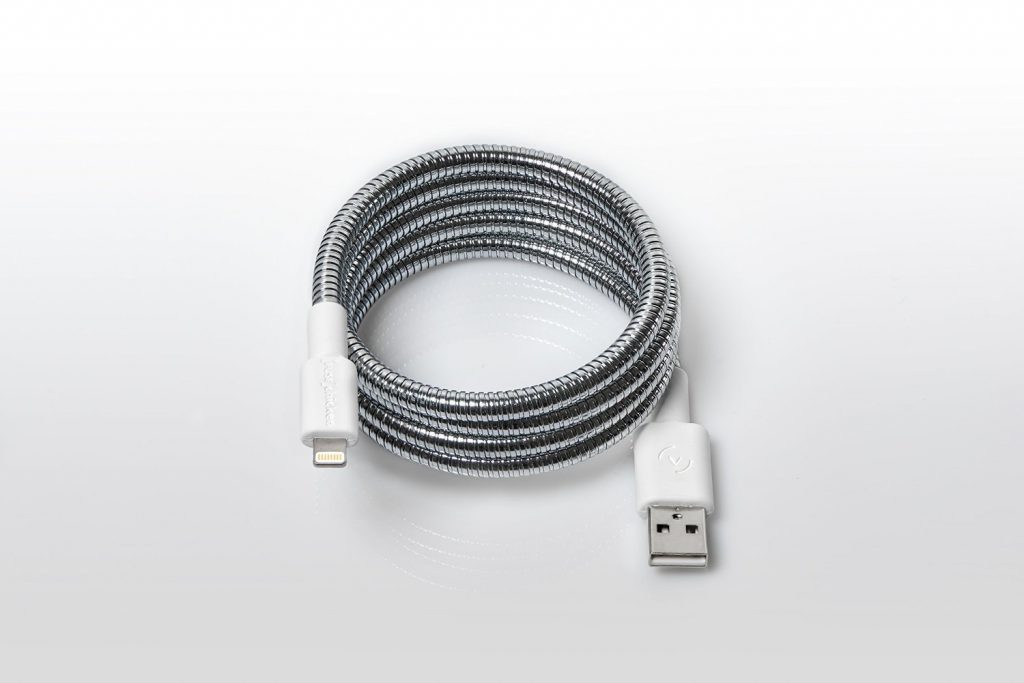 The producer recorded a video where the Lightning cord sustains the weight of an adult, the chainsaw, and other sophisticated bullying.
5. Zus Kevlar Cable
This iPhone charging cable comes with lifetime warranty, so Zus company does not worry about the longevity of its products. The cord is protected against accidental splitting and wear and tear by the aerospace and military grade aramid fiber. It could handle 5000 more bends than popular Belkin lightning cable.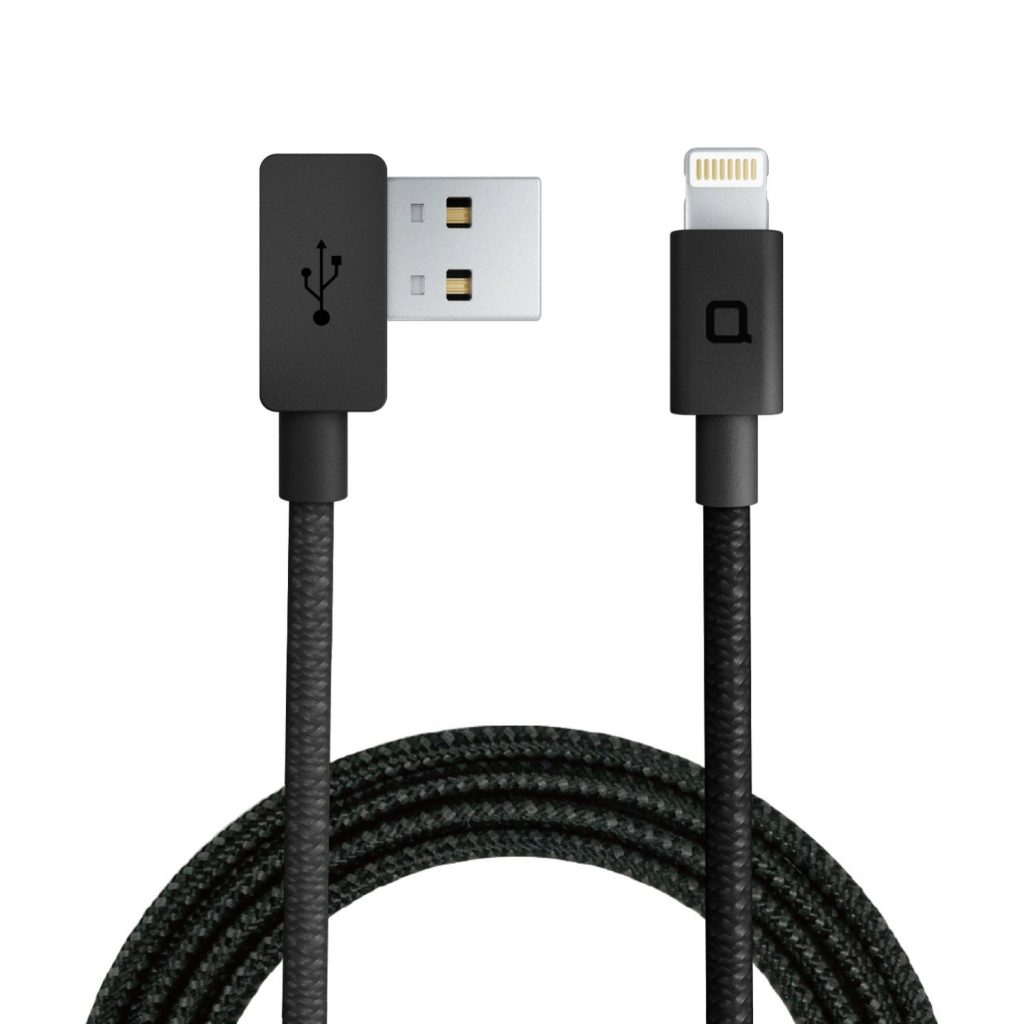 There is one more cool feature. This cable has a 90-degree USB-port option, so it could be more convenient for someone.
6.Moshi Cable
Size matters! This 10ft cable encased in aluminum and shielded to reduce electromagnetic interference. Cable is very sturdy, so you can literally feel it durability.
Moshi Apple certified charging cable comes with very handy Velcro wrap.
6.MOS Spring
MOS Spring cable has encased in anodized scratch resistant aluminum ends and equipped with steel springs, that protect cord while it bends.
Cord covered with woven jacket offering maximum protection. High-grade TPE polymer wraps the inner wires for even further protection but truly excels for its great flexibility.
So, this lightning cable is totally worth its money. Also, MOS offers a lifetime warranty on, so you can be confident about it durability.
7. Snakable Apple Certified MFI Lightning Armored Charging Cable
And last on our list, but definitely not last by quality is Snakable Cable. Weird looking ends are made of heavy-duty plastic and equipped with patented rotating joints, that could sustain hundreds and thousands bends without falling apart. And don't worry – this cable's slim connectors are fit almost all protective cases.
The cord is protected by woven steel and layer of aluminum to add strength and reduce electromagnetic interference. Snakable gives you 3-year replacement warranty.
The cable comes in multiple colors – black, white, orange, red, green and its length is 4 feet.
Ok, that's it! We wish you happy charging! 🙂